From cult favorites to local institutions, here is each state's favorite fast-food restaurant. You can only get Milo's Hamburgers in Alabama. The Milo's original burger consists of a fresh-grilled patty, its famous secret sauce, onions, and pickles. Tommy's Burger Stop is a small diner in Anchorage that specializes in Cajun-influenced burgers and po'boys. Its burgers are humongous and packed with flavor.
Known for its large portions, you can depend on Filiberto's for your Mexican-food craving. The favorite thing on the menu is the Arizona burrito, made of carne asada, pico de gallo, potatoes, and cheese. Slim Chickens is the go-to fast-food chain in Northwest Arkansas. It prides itself on its all-natural chicken tenders, and there are 17 dipping sauces to choose from. You'll be hard-pressed to find a Californian who doesn't love In-N-Out.
Its not-so-secret menu includes the Animal-Style burgers and fries. You can even get a burger with a lettuce bun. The first Chipotle opened in Denver in 1993, but it's multiplied to over 2,600 US locations. While burritos, bowls, and tacos are the bulk of its orders, Chipotle's secret menu includes quesadillas and loaded nachos. Duchess is a 14-restaurant chain found only in Connecticut.
It has all-day breakfast platters, but the crown jewels are the breakfast sandwiches. Capriotti's is known for its turkey subs and cheesesteaks. The signature is the Bobbie, which is basically Thanksgiving on a roll. People love Pollo Tropical for its juicy chicken and Caribbean flavors. Its chicken is marinated for hours and flame-grilled for the best flavor.
Fast-food giant Chick-fil-A was founded in Atlanta in 1967. Since then, it's opened about 2,600 US locations. The waffle fries are the most-ordered menu item, even beating out the original chicken sandwich. People go to Zippy's for local comfort food in Hawaii. It serves both classic diner food and Hawaiian-style food, such as saimin and Chili Moco.
Boise Fry Company has great burgers, but it's famous for its french fries. You can choose from six kinds of potatoes and five different cuts, not to mention the nine dipping sauces, which include blueberry ketchup and pumpkin aioli. Portillo's is known for its Chicago-style hot dogs, topped with mustard, relish, onions, tomato, pickle, sport peppers, and celery salt. Whoo! But its best-kept secret is the Cake Shake, which has a whole slice of chocolate cake in it.
Steak 'n Shake gives you a classic diner vibe with its breakfast, burgers, and milkshakes. Customers love the Frisco Melt, the restaurant's version of a patty melt. Maid-Rite specializes in loose-meat sandwiches, which are similar to sloppy joes without the sauce. But there's a secret spice blend that packs a punch. Freddy's Frozen Custard and Steakburgers is known for its friendly service, retro vibe, and delicious steakburgers.
It also serves some unforgettable frozen custard and sundaes. While the original recipe was created in Kentucky, KFC has become a worldwide phenomenon. It's the world's second-largest restaurant chain, after McDonald's. While Popeyes was founded in New Orleans in 1972, we're choosing Raising Cane's for its chicken fingers. With roughly seven items on the menu, an emphasis is put on quality over quantity.
The Highroller Lobster Co. makes awesome lobster rolls and burgers. Another must-have is the lobster cheese crisp taco. Boardwalk Fries serves some of the best fries in Maryland. Its fries are cooked multiple times, lightly salted, and served fresh.
America runs on Dunkin', but Massachusetts is where it was birthed. Known for its fast service and affordable prices, Dunkin' is a reliable place to get a quick bite and even faster coffee.
Leo's Coney Island is a restaurant chain found specifically in Michigan. It's popular for the breakfast and Greek specialties like gyros and Greek salad. Dairy Queen is headquartered in Minneapolis.
Its most well-known item is the DQ Blizzard, which has more than 20 flavors to choose from. Zaxby's has more than 900 locations, mostly in the South. It's known for its chicken finger plate, which includes chicken fingers with Texas toast, coleslaw, crinkle fries, Zax sauce, and a 22-ounce drink. Lion's Choice specializes in roast beef sandwiches, mainly in the St. Louis area.
These sandwiches are made of real top round beef and served medium rare. The Pickle Barrel makes some of the best cheesesteaks and subs in Montana. They're made with fresh ingredients and are generously portioned. A runza is a classic Nebraskan food.
It's basically a Hot Pocket with beef, cabbage, and onions that originated from Nebraska's German and Russian immigrant populations.
Port of Subs is known for its fresh, sliced-as-you-order subs, ranging from 5 to 24 inches. Similar to Subway, it has an assembly-line setup for a quick meal to go. Mr. Mac's specializes in mac 'n' cheese. It offers 21 flavors, including the Taco Mac and Pizza Mac.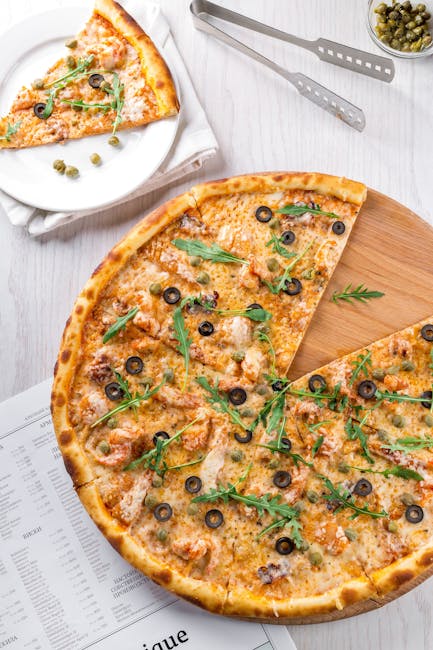 Jersey Mike's is known for its quick serve and fresh hoagies. One of its most popular sandwiches is the turkey and provolone. Blake's Lotaburger was founded in Albuquerque. The signature is the LOTA burger with green chili and cheese. It's said that the LOTA burger was a large contributor to popularizing green chilies on hamburgers.
Shake Shack started as a hot-dog cart inside Madison Square Park in New York City. As it grew into a park stand and then multi-restaurant chain, it expanded the menu to include burgers, fries, and frozen custards. Even today, the Innovation Kitchen at the West Village location is trying out test items. The foundation of Bojangles is its fried chicken and biscuits. Other standouts are the Cajun Filet Biscuit and the Bo-Berry Biscuit.
Space Aliens Grill & Bar is an outer-space-themed restaurant chain found in North Dakota and Minnesota. The fun decor is filled with neon lights, alien statues, and arcade games. Skyline Chili is known for its three-way dish, consisting of spaghetti, chili, and cheese. In fact, you can top most menu items with Cincinnati-style chili and a mountain of cheese. Sonic is headquartered in Oklahoma City.
Its iconic drive-up layout makes ordering quick and in-car dining easy. Popular menu items are the foot-long hot dog and slushies.
Burgerville is a restaurant chain popular in Oregon and southwest Washington. Its burgers and milkshakes are staples, but it's the seasonal items that people look forward to. Another fun fact is the chain uses 100% wind power for all its restaurants.
Wawa isn't just a convenience store, but a way of life for Pennsylvanians. Hoagies, coffee, gas, breakfast, snacks; just name it, and you can get it at Wawa.
Olneyville New York System is known for its hot wieners and coffee milk. The hot wieners are topped with yellow mustard, meat sauce, and chopped onions. Waffle House is a Southern staple.
Whether you're going in for an early breakfast or a late-night meal, you can find dependable 24-hour service and delicious food. Giliberto's Mexican Taco Shop has two locations in South Dakota. It serves mouthwatering Mexican food, such as carne asada and carnitas tacos. Krystal is a Southern fast-food chain founded in Tennessee. It's known for its iconic sliders, similar to White Castle.
But don't underestimate this small sandwich; it's the most popular thing on the menu.
Texans love Whataburger… a lot.
Its patties are served on a 5-inch-diameter bun, making it bigger than a lot of other burgers. Other standouts are the patty melt and Honey Butter Chicken Biscuit. Crown Burgers serves both fast food and Greek cuisine, but its claim to fame is the Crown Burger, a cheeseburger with lots of pastrami. Al's French Frys is a small-town burger joint in South Burlington. It's been serving burgers and fries to Vermont locals since 1946.
Biscuitville is a popular fast-food chain in Virginia and North Carolina. It specializes in Southern breakfast classics like biscuit sandwiches, grits, country ham, and hash browns. Dick's Drive-In is a Seattle-based fast-food chain that focuses on burgers, fries, and shakes. Its signature burger, the Dick's Deluxe, is simple, but delicious. Tudor's Biscuit World is a restaurant chain commonly found in West Virginia specializing in breakfast and biscuits.
Culver's is a Wisconsin favorite. The must-haves are the ButterBurger with a frozen custard.
And since it's Wisconsin, you've gotta try the fried cheese curds. Taco John's was founded in Cheyenne in 1968. Since then, its tacos have made it all over the Midwest and Rocky Mountain region.
Popular menu items are the quesadilla taco and Potato Olés. While they aren't technically states, here are the favorite fast-food restaurants from Washington, DC, and Puerto Rico. Ben's Chili Bowl is beloved in Washington, DC. Regulars order the half-smoked smothered in homemade beef chili. El Mesón Sándwiches is Puerto Rico's largest restaurant chain, with 37 locations.
What foods do you think we should cover next? Let us know in the comments below..
Read More: The Most Iconic Food In Every State | 50 State Favorites