– It seems really strange for an aviation and travel lover like myself to say this, but I've decided to stop travelling this month due to the high COVID cases around the world. – The World Health Organisation reports COVID cases spiked by 71% around the world. – [Reporter] Nationwide, airlines cancelling thousands of flights over the weekend, stranding families all around the country. – Travel experts are not mincing words. They're calling this a full-blown meltdown.
– United Airlines' CEO Scott Kirby has said 3,000 of the company's employees are currently positive for COVID-19. – With so many flights cancelled, so many countries on the red list, so many PCR test requirements and so many apps to download, they're just so much work before you fly internationally these days. Will travel ever be back to the same again, or COVID has changed the way travel should be? I've asked three experts to share their opinions.
– [Chris] It's going to be a long-lasting legacy is hygiene and cleanliness.
I mean, the reality with COVID is, this isn't a post-COVID world. We're going to be in an always-COVID world. – We need to forget the old normal. We need to focus on the new normal. – [Shashank] So it depends on where you're coming from and where you going to.
If you're going from a highly-vaccinated country or region to another highly-vaccinated country or region, testing is likely to be minimal. (logo swooshing) – First, let me share with you some of the pain points in current international travel. – [Shashank] With rapidly changing requirements, one day the country requires tests. Another day, it doesn't. One day the country requires vaccinations.
Another day, it might require boosters as well. One day you might require certificates of one type and another day you may require another type. So a lot of these new restrictions and requirements can often turn away travellers because of the steps required. Especially if it's a large family, the costs add up, the forms add up, and people may be discouraged from travelling. – I went to Thailand in November when Thailand opened the country with Thailand Pass, allowing tourists to enter without quarantine, with just a PCR test on arrival.
However, the Thailand Pass got suddenly suspended in December due to a high number of arrival and the Omicron variant. That tells you how things can change very quickly with no notice. And they froze a lot of people's travel plan out. – [Woman] So we haven't travelled in two years, and this is our first flight. And last night, the government just broke the news that we have to extend our quarantine from two nights to seven nights.
So yeah, we can't do anything about it. So yeah, that the bad news. – [Sam] So this is like going back home to Indonesia. You need to do a seven-night quarantine now. – [Woman] Yes, instead of two nights.
– [Sam] Oh no, that surprised us just crazy right now. – [Woman] Yeah.
– The next pain point of currently international travelling is to increasing the airfare. It is almost impossible to buy your tickets three months, six months, 12 months in advance to lock in the cheaper rates because you simply don't know what will happen in three months, six months and 12 months. So people tend to buy ticket last minute, and that costs more.
There are a few countries also restrict the number of flights can operate into their country or the number of seats on each flight the airline can sell. And obviously that has skyrocketed the air tickets. Take a look at the United Airlines flight from San Francisco to Shanghai. The cheapest economy class is $7,000, and premium economy over $12,000 round trip. I remember there used to be arguments whether first class will be history.
The dynamic of air travel has really changed during COVID. Now we're seeing a lot of first class are back in demand and also in business and premium economy. Simply, traveller want to have more space. It makes me wonder whether there will be more changes in the air travel industry. – [Chris] COVID actually has, for better or for worse and in many ways better, forced restructuring in the industry.
But we're about to really see the test because what we're now seeing is the payroll support and a lot of the subsidies and a lot of that is wearing off. And now the companies and the airlines and their staff have to stand on their own two feet. And so we could see change which really benefits the low-cost carriers with low cost base. And I also think what we're obviously going to see, which we are starting to see again, is more consolidation. Another big change I see is the regional airlines in this country in the United States are going to really have a shakeout.
That's largely due to the lack of pilots. And you're already seeing that. And so what does that mean? I mean, that means obviously hastening the retirement of the fuel inefficient 50-seat aircraft, but what else does that mean? Well, you're going to have larger-gauge aircraft into the secondary tertiary markets that are operated by the regionals, but there'l probably be fewer amounts of connectivity.
Some cities will lose service. Some cities will have reduced frequency. And when they do have frequency, they'll be using larger aircraft. And we're already seeing that domestically in the US and around the world. We're seeing an upgauge where the heart of the market used to be for short haul, the 737-8, or the A320.
Well, now we see the heart of the market as being a larger aircraft towards the A321s. But ironically on the secondary standpoint, we're seeing a downgauge on wide bodies. Now the 787 is being cannibalised by, say, at the lower end of that capacity by the 321 and in the high end, the 777X. This big bet they've made for the next-generation 777X, it may be too big. – There are many advantages using VPN.
Personally, I use Surfshark VPN to bypass internet censorship, to find cheaper travel, and to secure my data.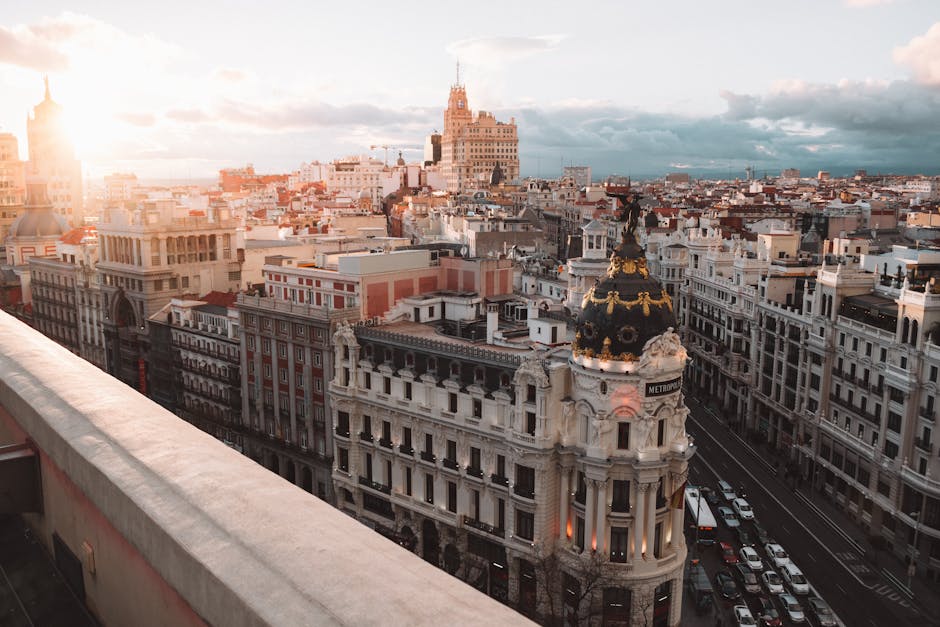 Internet censorship's a huge pain when you're travelling to another country where social media like Facebook, YouTube, and Google Mail is blocked. I use Surfshark VPN to hop to other country to bypass the internet restrictions. And even better, I use just one Surfshark VPN subscription to access multiple Netflix library. With the help of Surfshark VPN, I can also connect to another country to find cheaper air ticket, cheaper hotel, and cheaper rental car.
Just like many frequent travellers, we often travel and use public wifi at a hotel or the airport. They're not secure. When I want to send sensitive information, I use Surfshark VPN to encrypt and secure my data. Now here's the best deal for my viewer. Get Surfshark VPN at surfshark.
com/sam. Enter promo code Sam. You will get more than 80% off and three additional months' subscription for free. This video is sponsored by Surfshark. There's no surprise that during the holiday season, all the flights are very full because of limited flights due to flight cancellation, and then lots of people want to travel.
The airport experience has deteriorated because of the crowded spaces. – [Shashank] The weakest link, in my opinion, in travel going forward will be the airports, not airlines. Passengers were squeezed through tight security lines. There was crowding at the gate area. There was not a lot of social distancing at all.
Passengers landing and taking off were getting mixed in single areas, which, you know, created nervousness and anxiety. – [Woman In Black Shirt] I do miss the good old days. I miss talking to people. I miss laughing with people, hearing their stories. It's really hard to understand people with not being able to read lips because of the face masks.
– So coming back to the big question, will travel ever be back to the same again, or COVID has changed the way travel should be? I've asked three experts to share their opinions.
– [Chris] It's going to be a long-lasting legacy is hygiene and cleanliness. I mean, the reality with COVID is this isn't a post-COVID world. We're going to be in an always-COVID world.
This is going to go from a pandemic to an endemic, which means like the flu, like the common cold it's going to be, unfortunately, on the menu of disease and maladies that we regularly have to face. What does that mean? I think masks are going to be a longterm fixture. Maybe even when they're no longer mandatory, you're going to see a lot more people like you see in Asia and the Middle East wearing masks. I think social distancing will remain important and room and space.
– To me personally, we need to forget the old normal. We need to focus on the new normal because if we are focusing on the old normal, it will stop us from finding solutions for the new normal. So my point is, we need to enable more technological advancements and capabilities we need to make use of. I'll give you two example. The one example is the app.
A lot of people these days are dealing with so many different apps per trip so we need to find a solution how we can bundle these service into one unified app.
The second thing is the PCR test. The PCR test has been one of the key cost drivers for many people around the world, making travel unaffordable for everyone. So the solution to this could be, for example, to provide a home self-test kit where the people could do the tests at home by themself under the supervision of the medical doctor via the video camera. That is why we have to ask and call out to the governments to create better policies to support technological advancements.
– [Shashank] The big question is, of course, will travel ever be the same again? The good news is that a lot of these restrictions are going away, especially in the developed world. So if you're travelling from the US to the UK or from Canada to the US or UK, these restrictions are likely to go down or go away sooner than later.
Within the next few months, I would say. Already the UK no longer requires inbound testing.
It's going to be a different ball game for different regions of the world. For example, if you're flying from India to Australia, you can expect to be tested still in a few months or perhaps even next year. So it depends on where you're coming from and where you're going to. If you're going from a highly-vaccinated country or region to another highly-vaccinated country or region, testing is likely to be minimal. Regulations are likely to be minimal, and you would probably just need a vaccine passport.
– So we have heard lots of interesting thoughts and opinions from the experts. Personally, I think things might get a little worse before it gets better. With the technology solutions, I always think that would make life easier, but it is ultimately up to the governments to remove the border restrictions because it cannot go on forever. They need to come up with some standard sets of rules and guidance to make flying and travelling internationally easier. Time will tell how we evolve out of this.
Until then, please stay safe, and thanks for watching today's video. (stirring music) (logo swooshes) (bubble pops).
Read More: Top 7 INCREDIBLE Travel Destinations of 2022 | Where to Travel This Year!